How To Start A Ceramic Tile Business:Complete Guide
The ceramic tile business is a good business to be involved in as there's a constant demand for ceramic tiles.
Ceramic tiles are extensively used in the construction industry in various forms such as floor tiles, wall tiles, tabletops, countertops, etc. They certainly add beauty and value to any home or building.
Wall tiles and floor tiles are popular with homeowners and builders because they're low maintenance and highly durable. The global ceramic tiles market is driven mainly by their growing use in residential, commercial, and industrial applications. To be successful in selling tiles, you need to have relevant knowledge and skills, and to be consistent in providing excellent service. Other factors that will determine your success are your ability to control tile stocks, having a skilled workforce, and your location being near your key markets. All those, apart from being great in sales and marketing, of course.
If you're thinking of going into this field, read this rundown of what you need to know about opening a ceramic tile business.
Ⅰ.Best Tile Dealers Company Business Plans
Every business starts with a solid plan that serves as the roadmap to success. A comprehensive plan for your tile showroom business should indicate how you propose to achieve your goals.
-The Executive Summary summarizes the key points of your business plan.
- The Business Overview presents a description of the business including its legal structure and type of business and a brief description of your products and services.
- Your Execution Plan includes the Operations as well as Sales and Marketing Plans.
The Operations Plan describes how you will manage the daily operations of your tile showroom and so should include the physical setup, tools and equipment to be used, and your personnel's specific tasks .
-The Sales and Marketing plan includes pricing and sales information, and how you will attract customers through marketing and advertising activities.
-Provide updated background information on your Management Team.
-The Market Analysis presents an overview of the tile market. It defines your target market and your plans for catering to this specific market.
-This also includes a Competitive Analysis that points out the strengths and weaknesses of your competitors and explains how you will gain a competitive edge against them.
-Financial Plan. List all financial information, including sources and uses of funding, ongoing business expenses including salaries, marketing costs, and insurance costs.
-Many businesses fail due to lack of capital. Make sure to identify your sources of capital to enable you to sustain your business in the long run.
Ⅱ.Learning More About The Tile Industry From Competitors
Before launching a tile business, you need to find out what the competition looks like. This information will provide you with valuable insights about current best practices in running the business and about the market that you're targeting to serve.
But will your competitors give you the information you need? Maybe not. What you can do is find other tile business owners outside your target geographic area. Be persistent in looking for veteran entrepreneurs who like to offer advice to startup entrepreneurs.
Ⅲ.Start A Business In Ceramic Tiles: What Are The Advantages And Disadvantages?
Every business has its advantages and disadvantages. But the main thing to consider is if it will make a profit.
Advantages:

The main advantage of getting involved in this business is the constant demand for ceramic tiles. This means a ready market for your tile products.

The business of selling tiles requires a relatively low capital investment. Major expenses would be the purchase of tiles, manpower for your showroom, fixtures and fittings, cash registers, point-of-sale (POS) systems, storage units, and transportation equipment.

The business of selling tiles requires a relatively low capital investment. Major expenses would be the purchase of tiles, manpower for your showroom, fixtures and fittings, cash registers, point-of-sale (POS) systems, storage units and transportation equipment.
Disadvantages:

A tile showroom and warehouse require a lot of space. And with rents being high in today's market, it's better if you own the land where you'll put up your business.

Maintaining a large inventory is required. But there's a chance that your customers might not like your stocks and so these have to be sold at cost price or at a loss.

There's also increased competition from big-box home improvement stores. Some small operators are unable to compete with these big box stores.

Ⅳ . How Much Profit Is In The Tile Business?
You can make any business profitable as long as you generate revenue that's greater than your expenses.
Set up a product price for end users, agents, and middlemen, taking into account a comfortable markup that gives you a profit after considering all expenses.
To get high returns, keep your rent reasonable, make sure your inventory is balanced and fast-moving, maintain a well-trained staff, and above all, make sure to have a high volume of sales.
Ⅴ.What Kind Of Tiles Will Bring You Business?
The International Market Analysis Research and Consult (IMARC) published its latest study "Ceramic Tiles Market: Global Industry Trends, Share, Size, Growth, Opportunity and Forecast 2017-2022" detailing insights into the global ceramic tiles market. by floor tiles and wall tiles.
To have an idea of ​​what kind of tiles will click with consumers, check your local wholesaler and ask what are the prevailing trends. Ask about potential customers and their home styles. You can also go to trade shows to get the buyers' pulse.
You can check another blog about the 2017 Trend of Large-format Ceramic Tiles in China to know more.
Ⅵ . Register As A Business And Open A Showroom
If you want to open a ceramic tile showroom, you need to secure the licensing, bonding, and insurance requirements.
Choose the best business structure for your business such as a corporation, Limited Liability Company (LLC), or partnership.
Decide if you want to be a ceramic wholesaler or ceramic retailer. A wholesaler is a middleman who buys the goods in bulk and supplies the retailer. A retailer is a business that sells goods directly to consumers or ends users.
To register your business, go to your local government agency for the licensing requirements and make sure to purchase the relevant insurance.
Ⅶ.How To Import Tiles From China?
Many businesses that consider global sourcing for their products resort to importing from China. The country is often the cheapest source of goods or parts.
China is the largest producer of ceramic tiles. In the international market, China's ceramic tile prices are inexpensive. Its prices are only a fraction of that in Spain and Italy, countries considered ceramic powers.
Foshan, a city located in the central Guangdong Province in southeastern China, is the country's ceramic tile hub. The quality and design of tiles produced in Foshan are comparable to those made in Italy and Spain.
As an importer, you must assure that your merchandise complies with regulatory requirements and obtains the needed licenses or permits.
Here are the steps you need to import tiles from China:
Identify the goods you want to import and gather as much information as possible about these goods.
Get the necessary permits and comply with applicable regulations.
Find out the tariff classification for each item you are importing. This determines the rate of duty you must pay when importing. Then calculate the landed cost.
Find a reputable supplier in China through an internet search, social media, or trade shows.
Conduct due diligence on the suppliers you are considering to manufacture your product. You need to know whether the supplier has the necessary production and financial capability, technology, and licenses to meet your expectations in terms of quality, quantity, and delivery times.
Once you've found the right supplier you will need to understand and negotiate the terms of trade with them.
Arrange for samples. After finding the right supplier, negotiate and arrange the first samples of your product.
Place your order. Once you've obtained product samples you're happy with, you need to send the Purchase Order (PO) to your supplier. This acts as the contract and must contain the specifications of your product in detail and the terms of trade. Once your supplier receives it, they'll begin the mass production of your product.
Quality control. During mass production, you will need to make sure that the quality of your products is checked against your initial product specifications. Conducting quality control will ensure that the products you import from China meet the quality standards you specified at the start of the negotiations.
Arrange your cargo transport. Make sure you know all the costs associated with shipping goods. Once you're happy with the freight quote, arrange for your goods to be shipped.
Track your cargo and prepare for arrival.
Obtain your shipment. When the goods arrive, your customs broker should arrange for your goods to clear through customs, then deliver your shipment to your business address.
Ⅷ.Finding A Good China Sourcing Agent For Tiles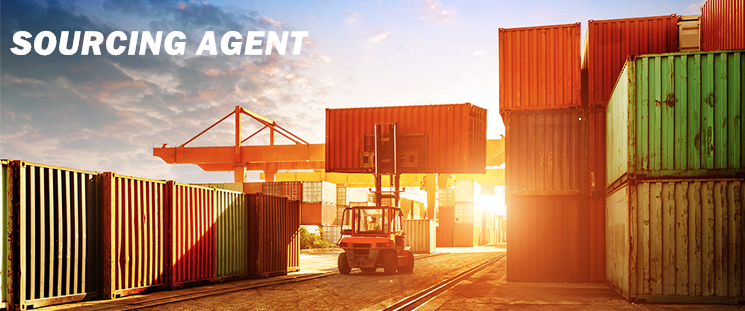 Dealing with Chinese suppliers can be time-consuming. Working with qualified sourcing agents can save you much time, cost, and energy. A sourcing agent may be an individual or a company that helps overseas businesses import from China.
Your sourcing agent can help you with finding new products and suppliers, verifying suppliers, negotiating prices, drafting purchase contracts, quality control management, and shipping and customs clearance support.
Hiring a sourcing agent in China is critical. It's important that they protect your interests at all times. Here's what you need to do to find the right agent for your business:
Ask for at least three client references from your country.
Ask for their knowledge, expertise, and experience in sourcing Chinese manufacturers and in dealing with overseas buyers.
Choose an agent located near the manufacturing base of the tile industry. Their proximity to the tile industrial center will be a big help when faced with production glitches.
Ask for their business license and export license in China.
Ask them how they handle 'kickbacks' from suppliers.
Related article: How To Find A Good Sourcing Agent From China?
Ⅸ. Become A Tile Expert
To become a tile expert, studying, starting a showroom, participating in a professional exhibition, purchasing, and selling is essential. You will know how to control procurement costs and improve sales team skills well after a series of learning and practice. By that time , getting orders and making profits are not dreams anymore but come into your hand so easily.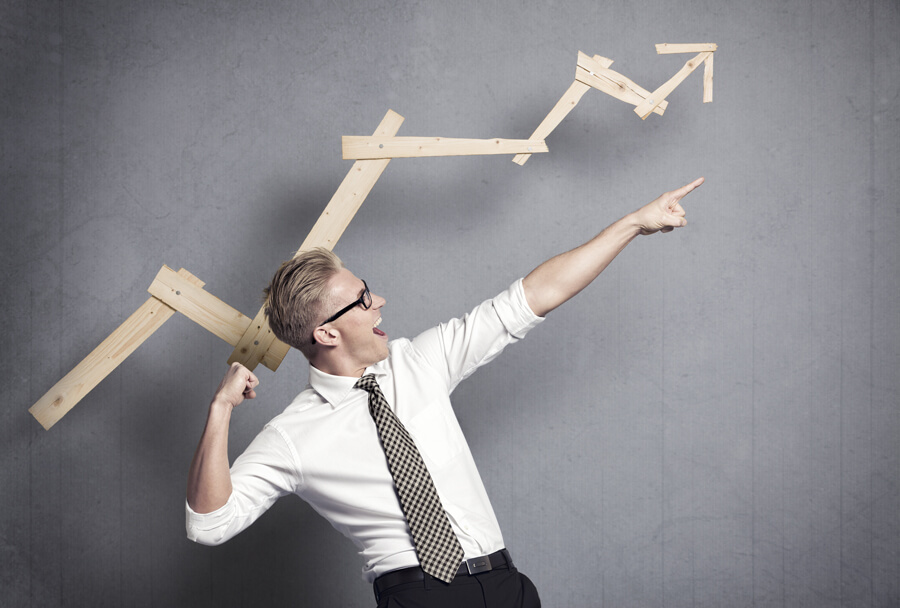 It's not always easy to start a business, but when you're armed with good knowledge and preparation, your chances at success will increase.
Consult Your China Furniture Importing Experts
CONTACT US
Tell us Your Project Details and Get a Quick Quote Right Now, at info@easytradeafrica.com